I love camp stoves. For me, it isn't difficult to explain why they continually draw my attention to that section of the website over and over again. I like shopping for stoves because of what they represent. When I'm confined to the valley floors, slugging it out in the concrete jungle, I need hope. I need to see light at the end of the tunnel. I need to know that I'll be back on the mountain again soon. When I see a camp stove, my mind drifts off to dark mornings and hot coffee. I can almost smell the pre-dawn air. In my minds eye, I'm watching the sun creep down the hillside on its way down to the valley below. The birds are in full chorus. Mule deer are hastily grabbing every last bite of food as they disappear into the shadows. My world is coming alive and for that brief moment, as I shop for camp stoves, the business of life is put on hold and I am free. That's why I love camp stoves!
Have you ever noticed how certain smells, images or a song can instantly transport you back to a former place and time? When I look at stoves, I remember the days spent sitting in the snow with a stove boiling water between my feet. I see my stoves and I remember melting snow on a scouting trip. I remember hiking with my son in the summer until we reached snow line. My mind drifts off to backpack camping with my daughter through the Jewel Basin. I can shop for stoves and reminisce for hours!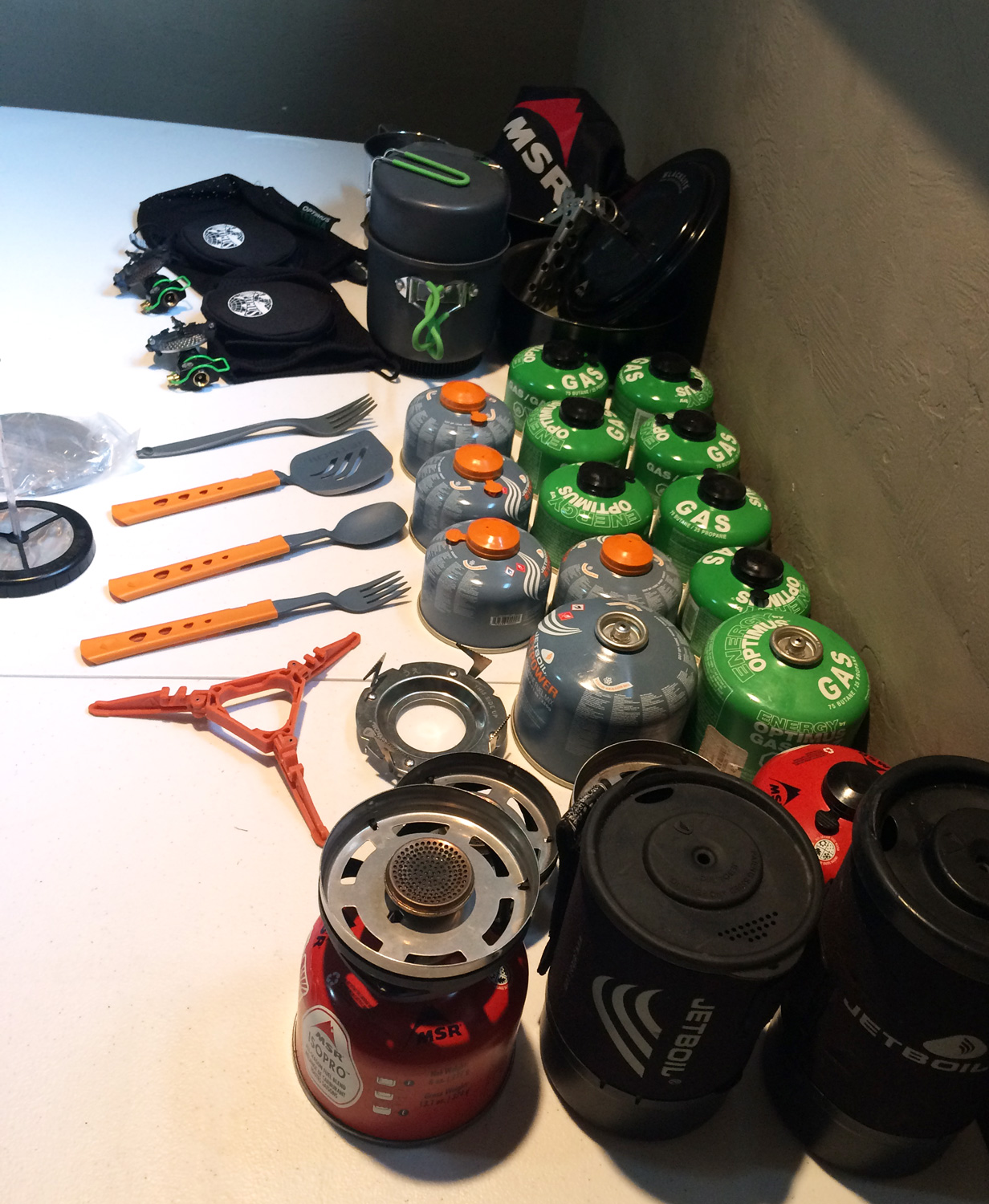 When it comes time to choose a camp stove or a cooking system, there really is "a tool for every job". So let's begin by asking the most basic of all questions, "what is the task that we need our stove to accomplish"? Essentially, we're looking for a heat source. Preferably a heat source that is a smidge smaller than my barbeque grill and a lot more efficient than my smoker.