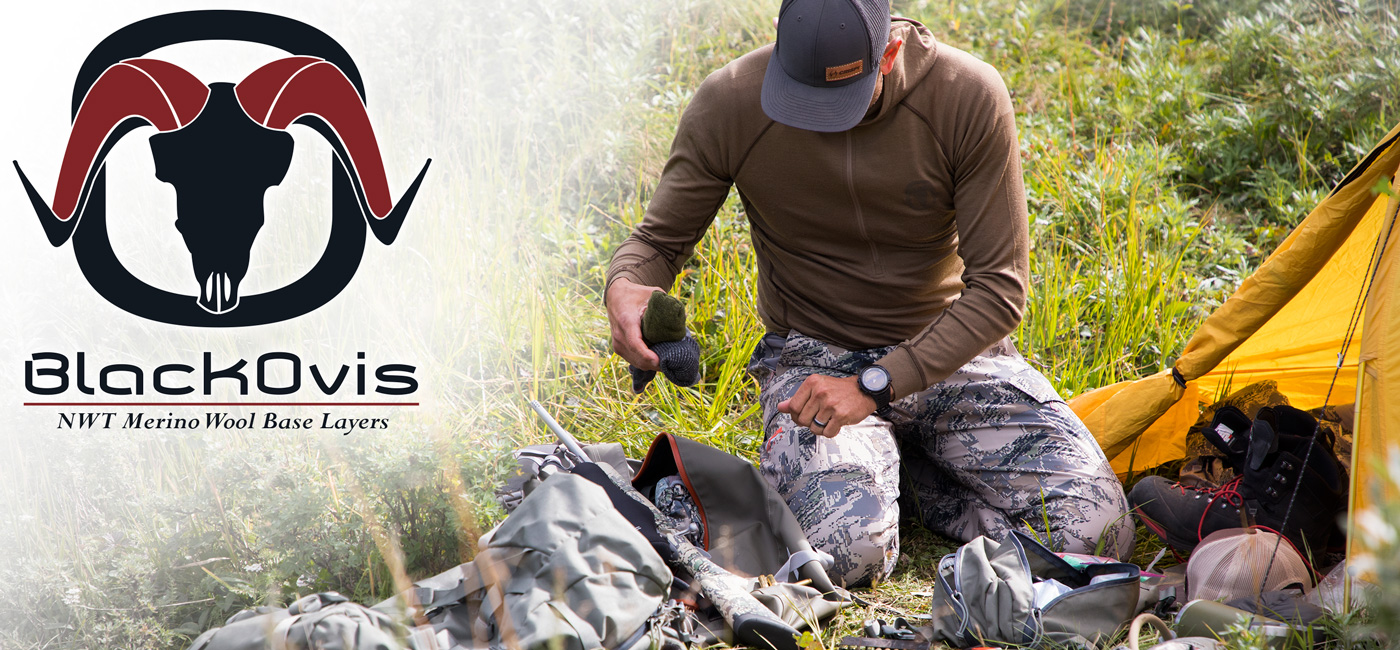 For this gear review, I purchased five items from the BlackOvis NWT Merino Wool gear line. The idea was to buy everything from the waist up, give it a go and see what I thought. I bought the following items:
There is actually an additional top in their line, the 200 Crew Long Sleeve Top, but I missed it when I loaded my shopping cart. I can guarantee it will be hanging in my gear room before this September.

When choosing a base layer material, we essentially have three options: synthetic, wool or a blending of the two. As a general rule, synthetics like polyester, capilene, et al. are less expensive, dry faster, breathe better and are typically more durable than wool. For a long time, wool was coarse, itchy and therefore uncomfortable. This was a strong motivator to buy synthetic. Merino wool isn't a new product. It has been around for quite a while now, but when the industry discovered the amazing merino… it changed everything. A merino wool fiber is super fine, much more fine than a human hair, which translates into incredible "next to skin" comfort. Selective breeding programs and new manufacturing techniques continue to make wool "obstacle"s essentially obsolete.